Home
Keep Good Dirt
from Going Bad
Help make Memphis a more sustainable community with simple
ways to compost brought to you by the Compost Fairy.
The Compost Fairy will deliver your airtight, sealable bucket with liner and welcome kit. Whenever it's convenient for you during posted drop off hours, visit our Self Service Drop Off locations listed below to drop your food scraps and other compostables. We provide cleaning supplies and fresh liners to get you back in the compost action quickly. And twice a year just when you need it most, we'll provide you with screened, finished compost to be used in your flowerbed, veggie patch, or to feed lawns, trees and shrubs in your home landscape. Only $10 per month!
The Compost Fairy will provide you with an airtight, sealable bucket to fill up with your compostable materials. Once a week, the Compost Fairy comes to your doorstep to collect your bucket and bring you a squeaky-clean fresh one. Twice a year, just when you need it most, we'll provide you with screened, finished compost to be used in your flowerbed, veggie patch, or to feed new trees and shrubs as you add them to your landscaping.
Looking to make your business a whole lot greener? If you own/manage a restaurant or office of any size, Compost Fairy can help. We also work closely with Project Green Fork to help point the Memphis community towards food service providers that are thinking sustainably, and about the long term impact of their business. We provide cleaned, sanitized, lined organics carts at each collection (never any dumping onsite) and customize a flexible pickup schedule to suit your needs, as well as consult with you to make sure we fit into your space & workflow. We also provide helpful signage and training for staff to help build a culture of sustainability. Starting at just $50 per month. Email us today for a custom quote!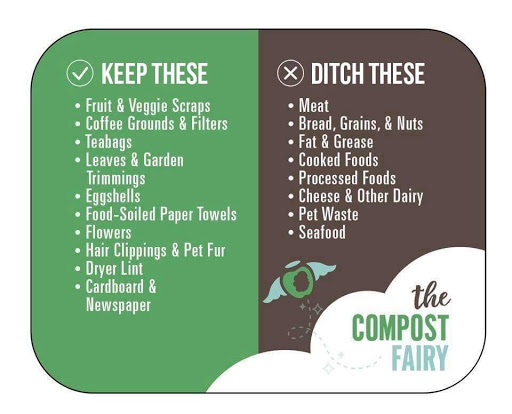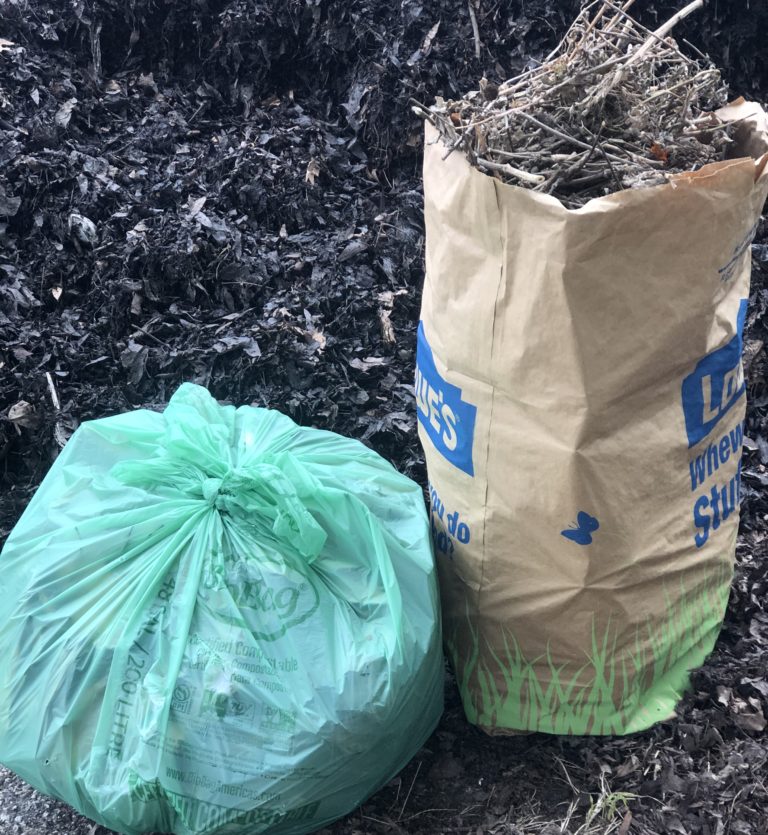 Starting in November 2019, we no longer accept yard waste bagged in the old polythylene plastic leaf bags. But don't fret! Did you know that switching to compostable leaf bags will only cost you an average of $4 more per year? Paper leaf bags area readily available and work in a variety of situations. However, you can also opt to use compostable bioplastic bags certified by the Biodegradable Products Institute (BPI). If you are a Compost Fairy subscriber, you've seen these types of bags already- they're the liners in your buckets and bins!
Read More »
The United States sends 25,000,000 TONS of food to landfills each year.
The average US household creates 1,600lbs of compostable material per year - nearly 40% of TOTAL WASTE.
36,660,000 TONS of carbon that could be composted in the United States.
Materials Diverted From Landfill
Partners in the Community
The Compost Fairy is proud to partner with other incredible local and nationwide organizations, who want to continue to make Memphis an even better city today & for our future. We are also a main contributor in a city-wide reforestation effort in Memphis aimed at improving environmental services and public health. Check out our friends & partners below.
Find ways to connect with the Compost Fairy in the community. We're always looking for additional Fairies to help us educate our neighbors, plant native trees, and support our mission of creating a more sustainable Memphis. The Compost Fairy also visits schools and community groups to talk about all things compost and host workshops. Sign up below for opportunities through our friends at Volunteer Odyssey or contact us to arrange a visit.
Job Opportunities : As we grow, we're committed to creating jobs in sustainability that pay a living wage. Sign up for our newsletter to stay in-the-know.
Let's be friends.
Got an idea? Want to talk composting? Need more details? Shoot us a message.
Want to stay up-to-date on Compost Fairy   news & sustainability in Memphis? 
Subscribe to our newsletter here, friends.