Residential Drop Off Sign-up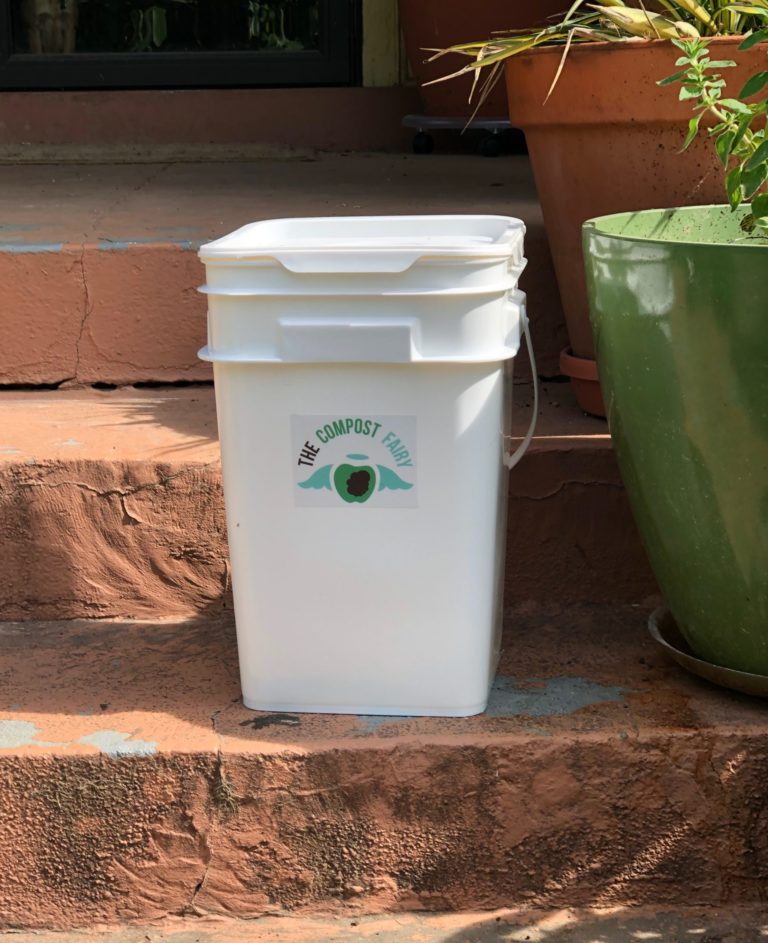 When you sign up for our drop-off service, Compost Fairy will deliver your airtight, sealable bucket with liner and welcome kit. Whenever it's convenient for you during posted hours, visit our self-service drop-off locations listed below to drop your food scraps and other compostables. We provide cleaning supplies and fresh liners to get you back in the compost action quickly. And twice a year just when you need it most, we'll provide you with screened, finished compost to be used in your flowerbed, veggie patch, or to feed lawns, trees and shrubs in your home landscape. Only $10 per month!
Here's how it works:
Check out our list of drop-off locations below 

to find one that is convenient for you!
If you see a location that works for you, 

complete the form at the bottom of the page.

Click "Select Plan & Pay"

 to complete payment via PayPal.

Look for 2 emails*

: 1 from us saying we received your information and another from PayPal confirming your payment.
Within 7-10 days, we will 

deliver your Compost Fairy bucket!
*Not seeing emails from us? Unfortunately, we may have gotten snagged by a spam filter, so be sure to check your junk mail folder!
Southern Blues Equestrian Center​
1707 Quinn Rd.
Collierville, TN 38017
Hours: 8AM-5PM Everyday